Lina Younis Talih's art journey started when she was just 16 years old with her very first solo exhibition.
Born and raised in Lebanon, she acquired most of her art education in her beloved home country. She never stopped her artistic endeavor, always renewing herself and adapting to her growing family throughout the years.
She is a loving wife, a mother of 3 girls, and a grandmother of 8 beautiful kids.
Multi-talented, and eager to learn, Lina explored many artistic fields in her life; she owned a small knitting factory and worked in the decoration theme creating amazing chocolate and gift baskets for weddings, newborns and special occasions.
Lina is well traveled, she never stopped exploring the evolution of the art world and its techniques. She has been back and forth to Paris and Montreal and participated in many workshops there. She has been exhibiting oil paintings, aquarelles and acrylics in Lebanon and abroad since 1968. She participated in many group exhibitions and taught many art classes in various schools and colleges.
She proudly collaborated on the illustration of the book "Lebanon I Love", a book that still holds a special place in her heart.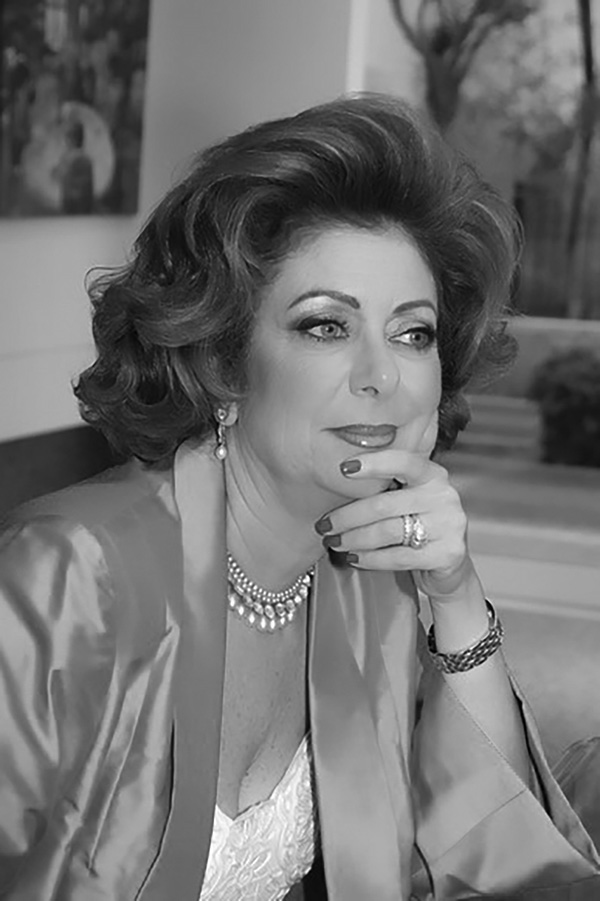 Lina Talih Art Collection
My art changed throughout my life, with the passing of time, and my personal stages in life. My themes, techniques, palettes and their expression changed throughout my personal growth; sometimes you could see some violence, sometimes strength, and lately calm and serenity, with vibrance and assurance. My personal mantra in life has been and will always be "to not limit yourself, never stop exploring or learning".